The Close To My Heart Expressions Idea Book is more than a catalog. It is chalked full of inspiration and ideas to get your creative juices flowing.
You can download it HERE
You find something you like,
PLACE ORDERS HERE
Typed Note – April 2015 Stamp of the Month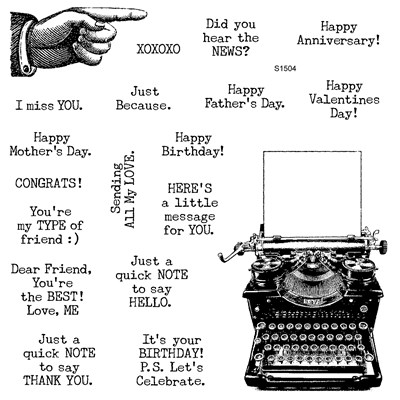 Product Description
With a minimum qualifying purchase, get your D-size Stamp of the Month set for $5! Add the stamp set to your cart on this page at full retail price or, with your qualifying order, add it at checkout for the promotional price.
Set of 19
Recommended My Acrylix® Blocks:
1" × 3½" (Y1002), 2" × 2" (Y1003), 4" × 5" (Y1012)
Or you can just order this by itself for $17.95 Plus Tax & Shipping
Order Here