This is so amazing. This is what got me to join in March. This promotion is from March 1 - 31, 2015. Get the scoop below: (post may be a little long but informative)
Thinking about joining Close To My Heart? March is the month to do it! During the month of March*, new Consultants who enroll will receive a
FREE
shoulder tote (a retail value of over $26 USD / $29 CAD with their
New Consultant Kit. Our New Consultant Kit is just $99 USD / $109
CAD and includes nearly triple the retail value in products and supplies. Including your
FREE shoulder tote,
that is a savings of over $290 USD / $320 CAD!
Additionally, new Consultants who remit $300 (USD & CAD) worth of commissionable sales in their first 40 days after their New Consultant Kit ships will receive t
he rolling tote (a retail value of $149.95 USD / $164.95 CAD) as a FREE bonus
(not including shipping/handling)! These organization pieces are designed to help you get your business rolling, but they are only available while supplies last, so hurry on over and join today!
Don't wait too long. Last time they gave away this tote, they ran out of them.
I also want to mention that Close To My Heart also has a Straight To The Top program where if you sell $1200 in commisionable sales with in 3 months,
you will refunded the amount you paid for your kit
(minus tax and shipping).
Sign Up Here
Why Join My Team
The discount you receive. Even if you do not want to sell, you can get a 22% starting out on your paper crafting products. CTMH produce high quality supplies and the savings go up from there.
Run your business the way you want to. You are not an employee of Close To My Heart but an independent contractor consultant. You are your own boss, make your own hours. You can just buy for yourself or be a business builder.
CTMH has top notch training online, helping you succeed in your new business.
Low sales quota. You only need to sell $300 per quarter or every 3 months to remain an active consultant. You probably spend that anyways in Michael's or other craft stores.
Team Contests to win prizes. This helps keep you motivated and focused.
Team private Facebook group to share ideas, artwork, projects and help each other.
Close To My Heart offers their own incentives such as dream vacations.
You will have the opportunity to attend the CTMH convention. Meet many other crafty friends.
Make money!!!! Seriously, you can make extra money doing what you love!
You get your own Close To My Heart web site when you sign up. You don't even have to wait for your kit to arrive to start making money right away.
Are you ready to get started?
I bet you are....
just click here
and lets get the ball rolling.
Stamp of The Month
Choose Happy item S 1503
You can get this stamp for only $5!!!! when you spend $50 or more!!!!!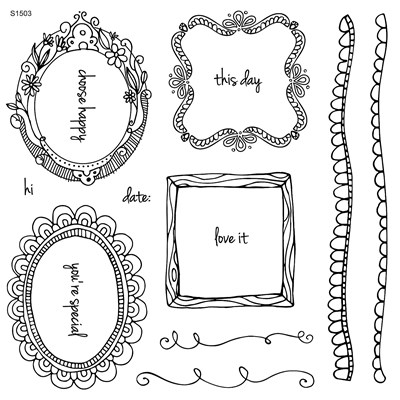 Here is a sample project that you can do with this stamp set
You will fall in love with this stamp set. You can
order yours here
or
shop my site
, purchase $50 or more and get the stamp set for only $5
#ctmh #closetomyheart #stampofthemonth