Good Afternoon,
Miracles do happen. Posting 2 days in a row LOL! Hey, I found this fantastic project from a Stampin Up Demonstrator on YouTube. She did a video on this cute gift box almost 3 years ago. Her YouTube channel is Stamping T. So, I decided to also do a video to bring it back again.
It is really easy once you make a couple. In my video below, it was my third attempt. My second was a flop because I taped in the wrong places. In the picture above, I used a retired paper pack called Taste of Summer. It was out for only a month last May. Close To My Heart had it and a matching stamp set for the month of May 2015 only. I had bought a couple packs and the stamps.
You will need a 12 x 12 piece of designer paper and a 10 inch long piece for the belly band. The width can be whatever your heart desires. I cut mine for both boxes I made at 1 1/2" wide. You will also need scor-tape and whatever embellishments you want to decorate your box with.
Here are the scoring instructions. I did put them on the screen in the video but sometimes it is helpful to have them in print as well.
Start off with placing your paper with the outside of the box facing down on your score board.
On one side score at 1 1/2" , 3" and 3 3/4". Turn paper 180 degrees and repeat
Turn paper 90 degrees and score at 3" and 4 1/2", Turn again 180 degrees and repeat.
I am entering this into the
Heart2Heart Retired Challenge.
Here are some of the products I used: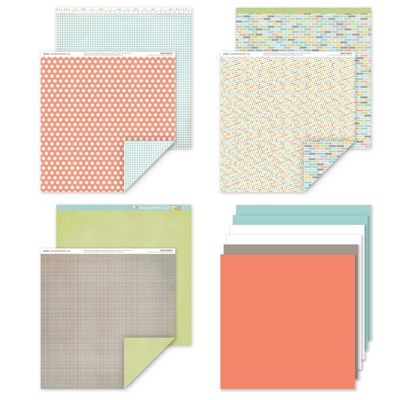 Taste of Summer B & T Paper - Reitred
Scor-Tape